Any know how stockies taste if you boil them? Asking for a friend (who is a racoon)
This one didn't make it, I found him like this ; looks like he boiled in the warm, shallow water of the upper NB. Back in 2018, mid-july, I actually caught rainbow in this stretch.
This evening I was catching dink smallies and thick redbreast on tiny jigs. Fun!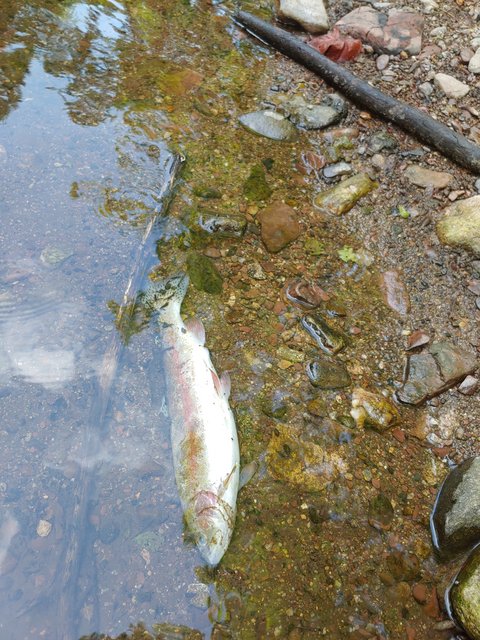 Also here's a picture of an alive trout.