Encountered a small fish swimming in a slow pool on the side, lopsided and looked unhealthy.
Then saw it was a brookie and likely a wild one for this size.
I didnt even know there were brook trout streams immediately close by in the river i was fishing. This river is stocked with trout by the state (and likely clubs too) , never saw a brookie here myself.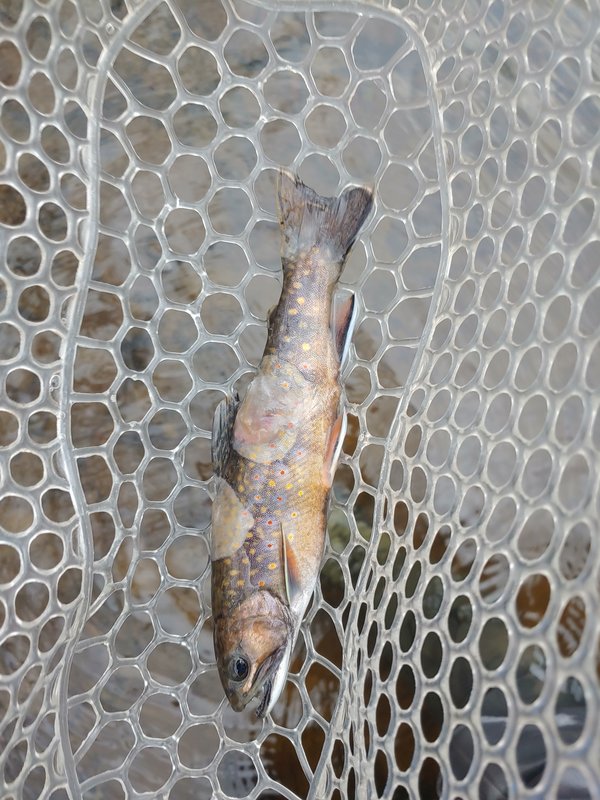 I wasnt sure how to reach out directly to PA Biologist so just went through the 'PA Fish & Boat Commission' Contact-Us form. If no response, is there a better person to reach out to